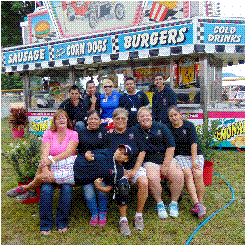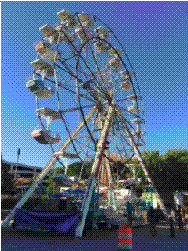 Q: How many tickets does it take to ride each ride?
A: Our smaller, kid-rides take two tickets. Our adult rides take three or four tickets to ride. Tickets are $1.25 each and family packets are 20 tickets for $20 with discounted advance sale tickets or wristband specials available.


Q: How much does it cost to hire a carnival company to put rides at our event?


A: NOTHING! Carnivals are a great fund- raising opportunity. We offer clear, easy to understand contracts offering fair percentages of the profit and a flat rate for each and every game and concession. On the last day of your event you will receive a settlement sheet showing daily income totals and the total gross for your celebration as well as your share of the funds.


Q: Who pays for the advertising?


A: We provide advertising posters for you to post at local business and around town. We will assist in any way possible to make your event a success.


Q: What do we need to provide for the carnival?


A: We require a lot to sit on, a water connection, electricity for living quarters and food support trailers, a dumpster, and portable toilets. We generate all our own power for the rides, games, and food concessions.
Q: We have local organizations wanting to set up booths at our festival.
Is this OK?
A: Local organizations such as the Lion's Club or Boy Scouts wanting to sell non-conflicting food items or straight sales are welcomed.


Q: We are a company wanting to rent your carnival for a day for our employees and their families. Does CDAC do this sort of thing?


A: Absolutely. We have done company picnics for Tyson Foods and State Farm Insurance. We charge a flat rate to your company depending on how many hours and how many rides, games, and food concessions you are interested in. However we have limited dates available for one day events.



Q: Does CDAC accept credit cards on the midway?
A: No, however we do have an ATM available located near the carnival office.


Q: Do you have insurance?


A: Yes, we carry our own insurance listing sponsor and property owners as additional insured. Your organization is completely protected under our policy and a certificate of insurance will be mailed to your organization prior to event. Please note that additional events held at your festival such as a car show, craft show, beer tent, etc are not covered under our insurance and sponsor will be responsible for said insurance.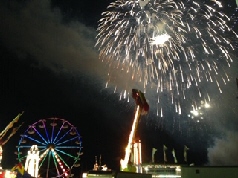 We welcome your questions please don't hesitate to call.
Debbie Pusey (309)678-4303
Deanna Pusey (309)303-1595